Shielder Chassis are one of UK's largest manufacturers of Land Rover replacement galvanised chassis and bulkheads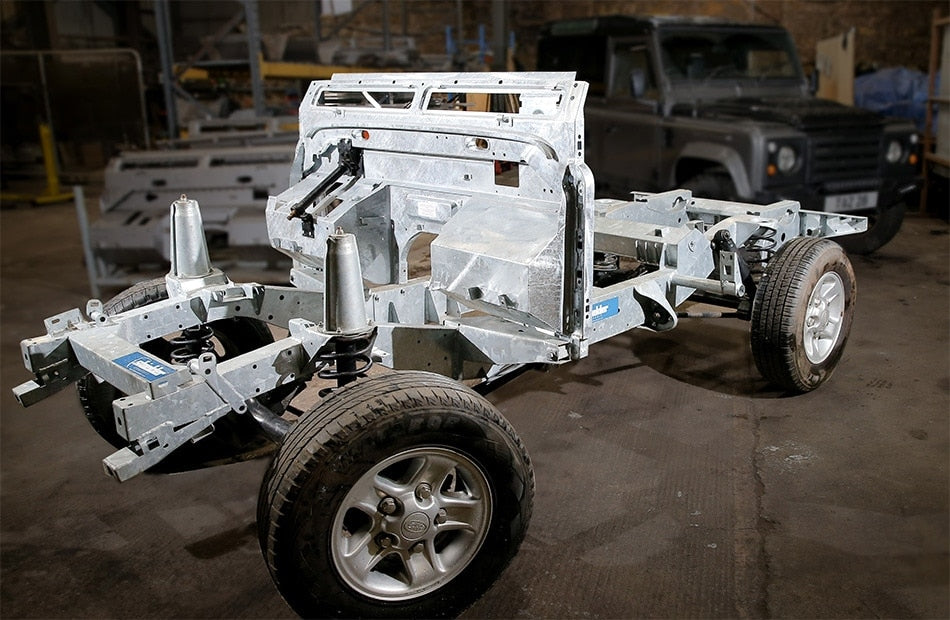 GUARANTEED 100 DAY FIT

OR YOUR MONEY BACK

Having manufactured thousands of units to-date, our products are top quality. For extra peace of mind we now offer 100 Day Returns.

EXCEPTIONAL QUALITY ENSURES

AN ACCURATE FIT

Shielder have been manufacturing bulkheads for years. With nearing 4000 units manufactured our machining and assembly processes are refined and matured, producing accurate fitting bulkheads.

QUALITY OF WORKMANSHIP WE

PERSONALLY GUARANTEE

With years of bulkhead manufacturing experience, we are confident our bulkheads will fit and restore your Land Rover. As a guarantee of quality and workmanship we offer a 100 day returns policy in exchange for a full refund.
Why do we make a single skin bulkhead
galvanised after manufacture?
The original double skin bulkheads had inherent corrosion problems caused by putting sheet metal on top of sheet metal, allowing moisture to soak between the layers - especially prevalent in the footbox area.
Even new bulkheads constructed from the same original design will fail for the same reason, but Shielder bulkheads are designed with purpose.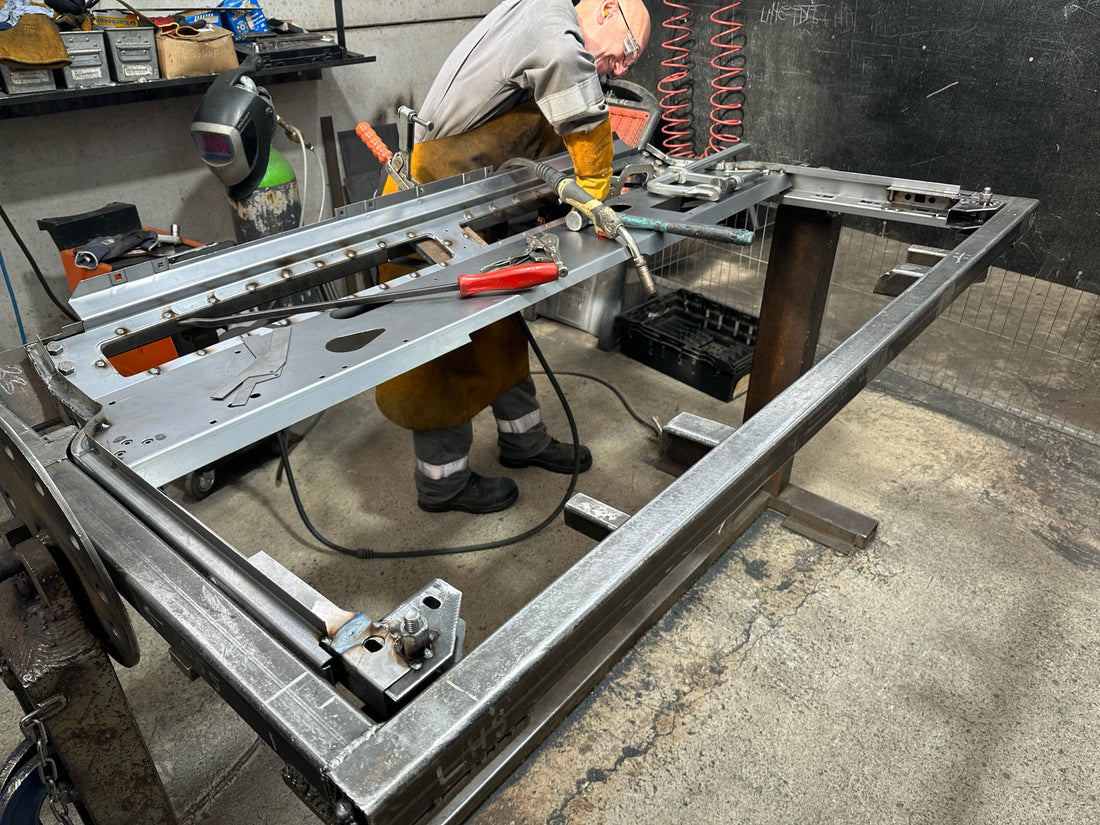 5-star
CUSTOMER FEEDBACK
Recently purchased a bulkhead for my Land Rover.... really impressed with the quality and professionalism of the team. There knowledge and advise was invaluable! Cant thank you enough! CHEERS GUYS
NEIL LOUGHRAN
Bought a chassis and bulkhead two months ago. Undercarriage, engine and gearbox fitted now and all holes lined up perfectly. Very good quality and the company is very easy to deal with. Thanks
Thomas O Shaughnessy
Shielder Chassis are a brilliant Company to deal with. We have purchased a galvanised chassis, front bulkhead and bolt kit for our 200Tdi. Fantastic quality, price and workmanship on both items and each bag in the bolt kit is labelled for easy identification. Paul and his family & team are lovely genuine people who are always available for advice and technical support. They go over and beyond from initial enquiry to sales and delivery. Their aftersales care is second to none and we would highly recommend them.
ANDY & JULIE
MADE IN THE UK

All Materials And Skilled Workmanship Are UK Based Providing To You a High Quality Product

5 Year Warranty

Every Chassis And Bulkhead Comes Protected With Our 5 Year Warranty

100-Day Returns

Having Manufactured Thousands of Units To-date Our Products Are Top Quality.

Local Support

Speak To Us In-Person. Our Phone Lines Are Open To Help And Support You; Before, During And After Sales.