Defender 130 Puma 2.4 / 2.2 TDCi Galvanised Chassis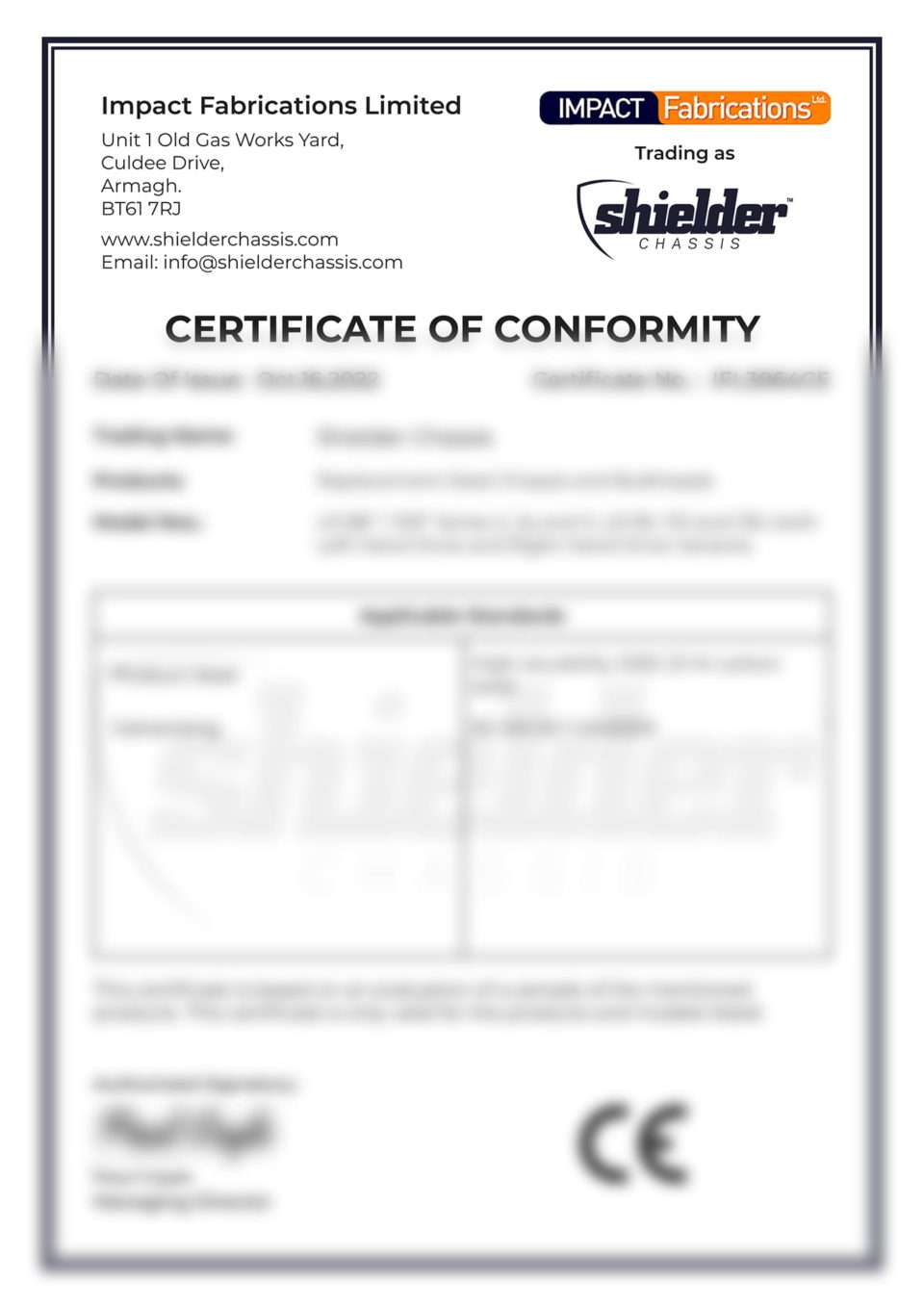 Keeping Standards High

A replacement chassis and bulkhead are the most structurally integral components of your Land Rover. All Shielder products are manufactured to meet UK and EU engineering standards and have been subjected to the most stringent of tests.

Each product is covered by an Insurance Approved Certificate of Conformity. The result is peace of mind to you, knowing your Land Rover is restored using the highest quality components.
Returns Info
---
5 Year Warranty
---
Who are Shielder?
---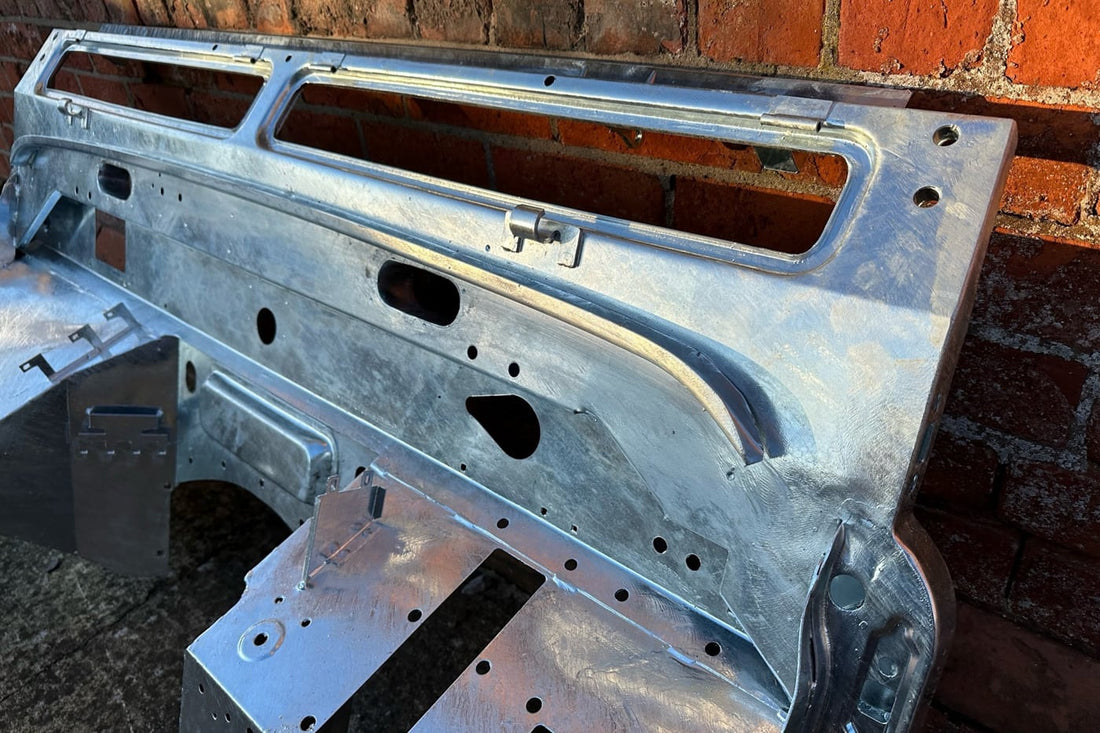 EXCEPTIONAL QUALITY

ENSURES AN ACCURATE FIT

Shielder have been manufacturing bulkheads for years. With nearing 4000 units manufactured our machining and assembly processes are refined and matured, producing accurate fitting bulkheads.

QUALITY OF WORKMANSHIP

WE PERSONALLY GUARANTEE

With years of bulkhead manufacturing experience, we are confident our bulkheads will fit and restore your Land Rover. As a guarantee of quality and workmanship we offer a 100 day returns policy in exchange for a full refund.
DETAILED LIKE AN ORIGINAL, BUT
RE-ENGINEERED SPECIFICALLY FOR GALVANISING